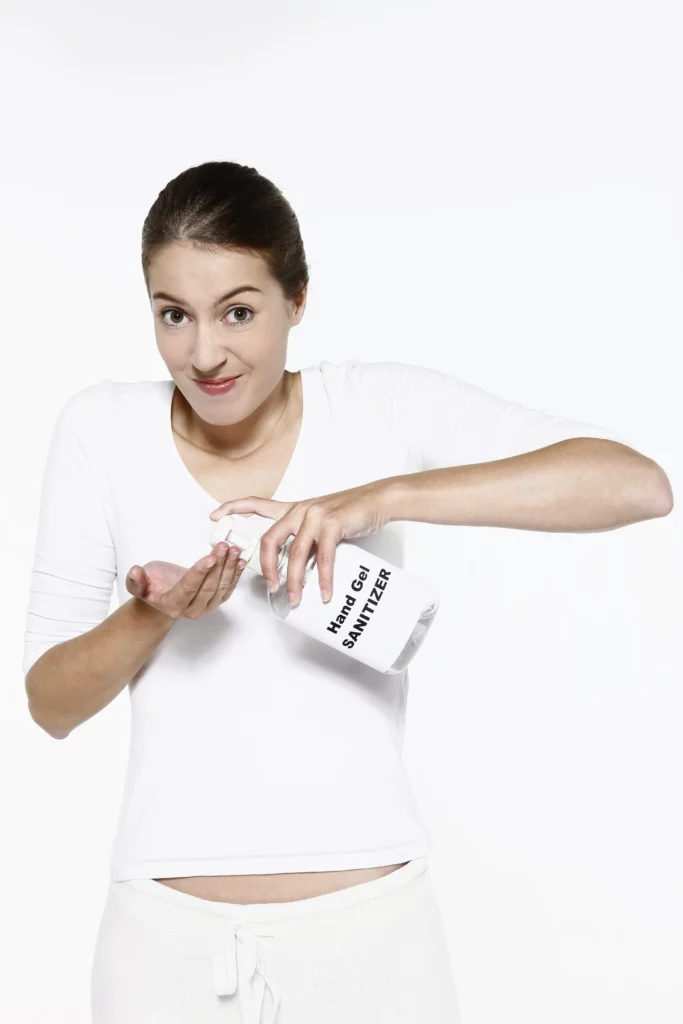 Hand sanitizer can stain your clothes and be difficult to remove. In this blog post, we'll discuss how to avoid hand sanitizer stains and how to remove them if they do occur.
What is a Hand Sanitizer ?
Hand sanitizer is a gel that is used to clean hands and remove bacteria and other contaminants. It is typically made with alcohol, but there are also non-alcohol based hand sanitizers available. Hand sanitizer is generally used when soap and water are not available, such as when travelling or after using the restroom.
Hand sanitizer can also be used to clean surfaces, such as doorknobs or countertops. In addition, some hand sanitizers are also effective at removing dirt and stains from clothing. Hand sanitizer is an important tool for preventing the spread of illness and infection. When used properly, it can help to keep hands clean and free of bacteria.
Does hand Sanitizer stain ?
We all know that hand sanitizer is a lifesaver, but can it also be a clothes saver ? Hand sanitizer is a great way to keep your hands clean and free of germs, but it can also be tough on clothes. The Colored alcohol in hand sanitizer can cause colors to fade and fabrics to break down, so it's important to be careful when using it around your clothes.
How to Remove Hand Sanitizer stains from Clothes
If you do get hand sanitizer on your clothes, the best way to remove it is to dab it with a damp cloth, then wash the area with soap and water. You may also need to pre-treat the stain with a liquid laundry detergent before washing. If the stain persists, you may need to take the garment to a professional cleaner. In general, it's best to avoid using hand sanitizer around your clothes, or at least be sure to blot it up as quickly as possible if you do spill it.
Can Hand Sanitizer Damage Leather too ?
If you're like most people, you probably have a small bottle of hand sanitizer in your purse or pocket. And if you're like most people, you probably don't think twice about using it on your hands when they're dirty. But what you may not know is that hand sanitizer can actually damage leather.
That's right, the alcohol in hand sanitizer can dry out leather, making it crack and stain,and eventually, deterioration. So if you're carrying a leather wallet or bag, be sure to avoid getting hand sanitizer on it. You don't want to ruin your favorite accessory!
To avoid this, be sure to wipe up any spills immediately.
What to do if your clothes get stained with hand sanitizer
If you accidentally get hand sanitizer on your clothes, don't panic – there are a few things you can do to remove the stain. First, try blotting the area with a clean cloth soaked in warm water. If that doesn't work, you can try using a mild detergent or enzymes specifically designed for removing protein stains.
If the stain is still visible after laundering, you may need to have the garment professionally dry cleaned or treated by a spot cleaner. In most cases, however, it's possible to remove hand sanitizer stains from clothes with some simple household materials.
The potential dangers of overuse of hand sanitizer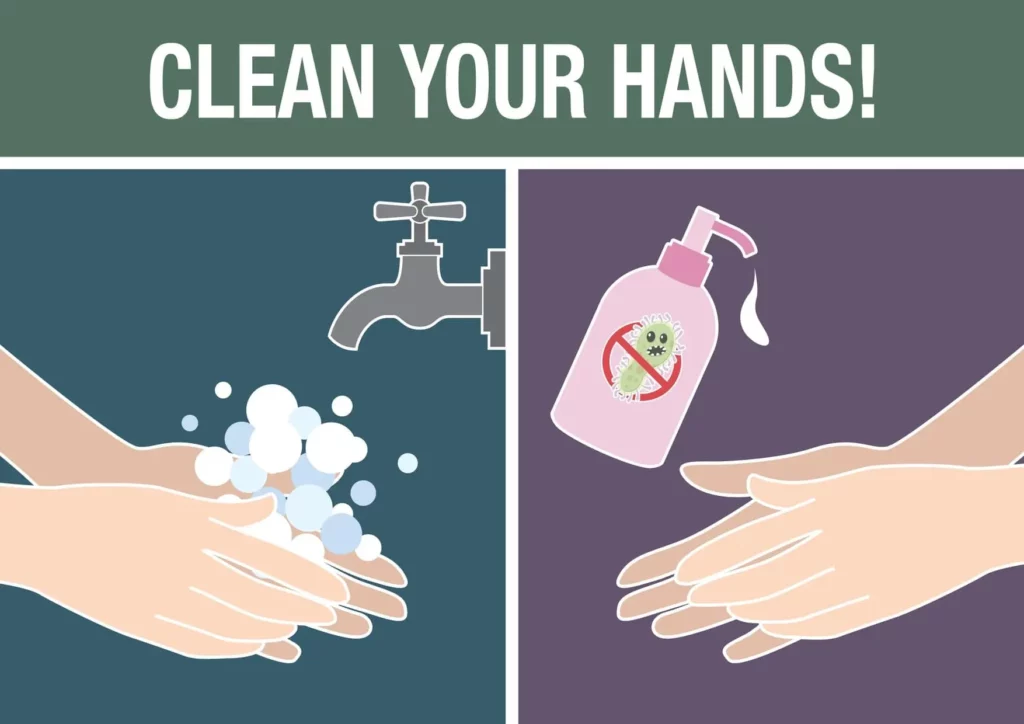 Are you guilty of using hand sanitizer every time you touch something? You're not alone. Hand sanitizers are incredibly convenient and effective at killing germs, but overuse can actually do more harm than good. In this blog topic, we'll explore the potential dangers of overusing hand sanitizer and offer some tips for how to use it safely. Stay safe and healthy!
So, you might have seen those people walking around with bottles of hand sanitizer in their hands. Maybe you're even one of them. It's been drilled into our heads that we need to be washing our hands constantly to avoid getting sick, and hand sanitizer is the next step when there's no soap and water available. But is overusing hand sanitizer really any better than not washing our hands at all? Turns out, it might not be. In fact, overuse of hand sanitizer could potentially do more harm than good. Keep reading to find out more!
Hand washing is one of the most important things you can do to prevent the spread of illness. One of the most effective ways to wash your hands is to use water with liquid hand wash. This method helps to remove dirt and bacteria from your hands more effectively than using water alone. Additionally, it is important to use enough hand wash to create a lather that will cover all surfaces of your hands.
Be sure to scrub for at least 20 seconds, and rinse thoroughly under running water. Hand sanitizer can also be used, but it is not as effective as water and liquid hand wash. Hand sanitizer should only be used if soap and water are not available. Finally, remember to dry your hands completely after washing them. By following these simple tips, you can help prevent the spread of illness and keep yourself healthy.